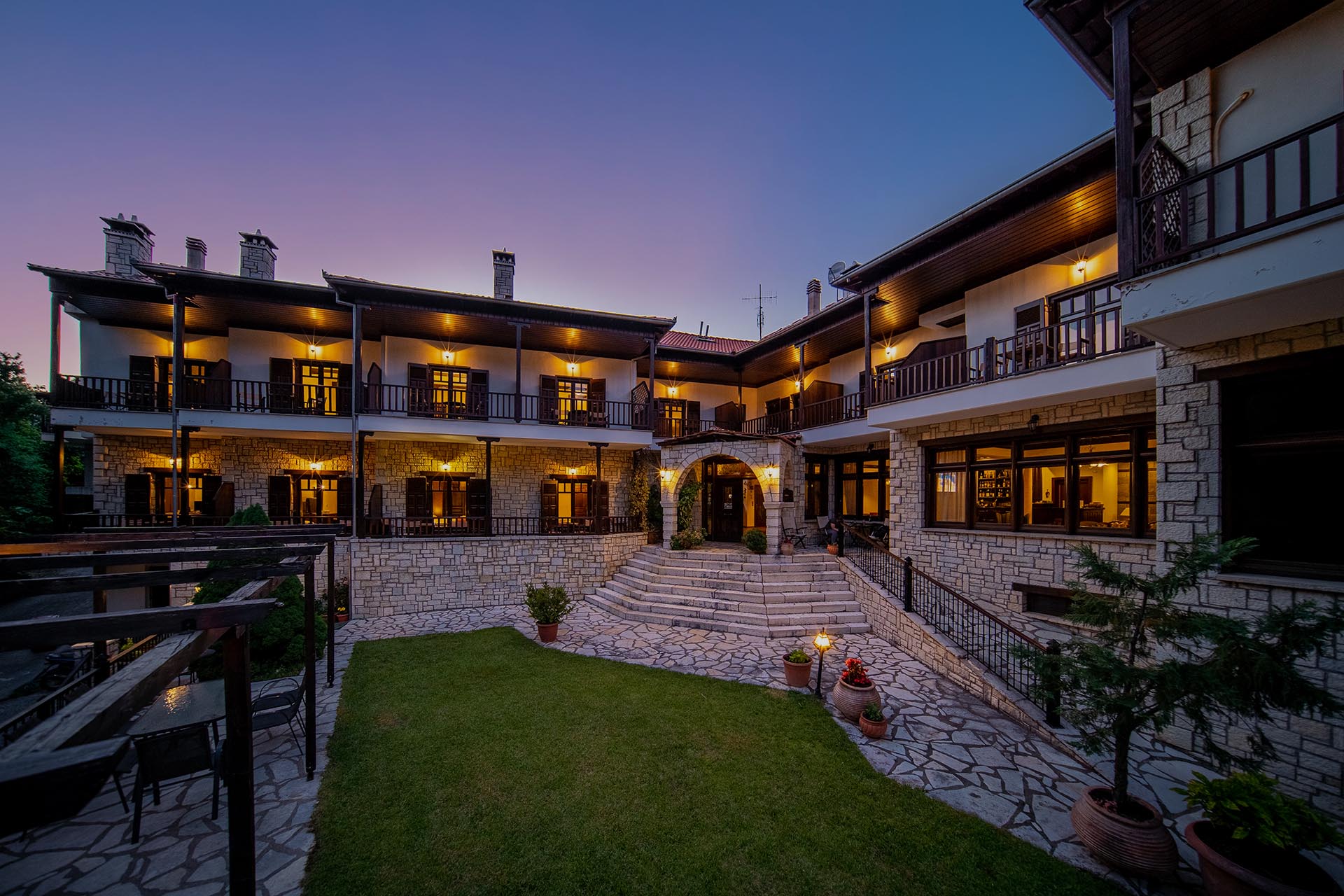 ELATI, TRIKALA
Welcome to
Giamandes Hotel

WELCOME TO
Giamandes Hotel
Enjoy the caress of nature combined with the comforts we provide you, a combination which will surprise you pleasantly during your stay in our luxurious hotel!
FACILITIES & SERVICES
Where nature touches your senses !
Authentic Place for the Best Memories
Heading up the west side of the mountain, amid a lush landscape of planes and firs, with a view of the river and the little villages across the way, you'll soon arrive at the picturesque village of Elati.
GIAMANDES HOTEL
Unique Stay
Aesthetic excellence and a gentle atmosphere are the elements that characterize all areas of our hotel complex where, during your stay, the 19 rooms together, in pale and varnished colors with building materials, wood and local stone dominate, create an atmosphere of relaxation and tranquility as facilities and modern comforts reflect the quality of service. 
Elati: A cosmopolitan mountain town
In complete harmony with the surrounding natural environment of the Mountain Village 'Elati' of Trikala, you will discover the traditional hotel Giamandes. Enjoy the perfect blend of local traditional architecture with the imperatives of modern hospitality at our luxury hotel. Amphitheatric, with the main view of the tall firs of the forest, our building complex combines stone and wood with flowered gardens and cobbled streets.
Greek Breakfast
High Quality & Enjoyment
Start your day with a delicious breakfast full of traditional products, sweet and savory delicacies, and then stroll into one of the most beautiful village in Greece!
Excellent facilities and friendly staff. Walking distance from all the shops and restaurants. Great views.
Everything was above expectations. Very nice hotel, friendly personnel, good breakfast, close to tavernas. We intend to come back.
FOLLOW US
Find Us on Instagram and
See Our Latest Posts